Hi and welcome,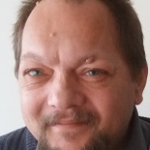 I'm Luc Dermul, a Belgian online entrepreneur living in "the big apple of Flanders" Antwerp with my two amazingly energetic sons Isaak and Zanoah.
I am not a socalled "Internet Marketing Guru" ,but the "new kid on the block"
No showing off fancy cars , big mansions, no "dreamlife B.S." waving big fat checks of million euros/dollars. No magic buttons , No ATM-machine formulea…
"The dictionary is the only place that success comes before work" – Vince Lombardi
The truth is that earning money with an online business takes time and hard work before you receive your first earnings. Usually shortcuts aren't shortcuts…something to think about.
My Bizz Online
My Bizz Online will help you with your online presence and marketing of your business .
Because connections matter…feel free to connect with me.
If you ever need a hand or have any questions, feel free to contact me and I will be more than happy to help you out. You can e-mail me or use the chatbox.
E-mail me : luc@mybizzonline.com
My Bizz Online is also an affiliate platform for products that I recommend. If you purchase those items through our links I will earn a commission.
My Bizz Online is also a participant in the Amazon Services LLC Associates Program, an affiliate advertising program designed to provide a means for sites to earn advertising fees by advertising and linking to amazon.com.
Read our full Affiliate Disclosure.
Your privacy matters to us. Read our Privacy Policy
You accept that under this agreement, you have a duty to read this before continue on this website , and have done so. Furthermore, you understand and accept that you are precluded from using lack of reading as a defense against all remedies contained herein.
All the best,
Luc Dermul